Fruitful Meeting Between SEARADO and MADO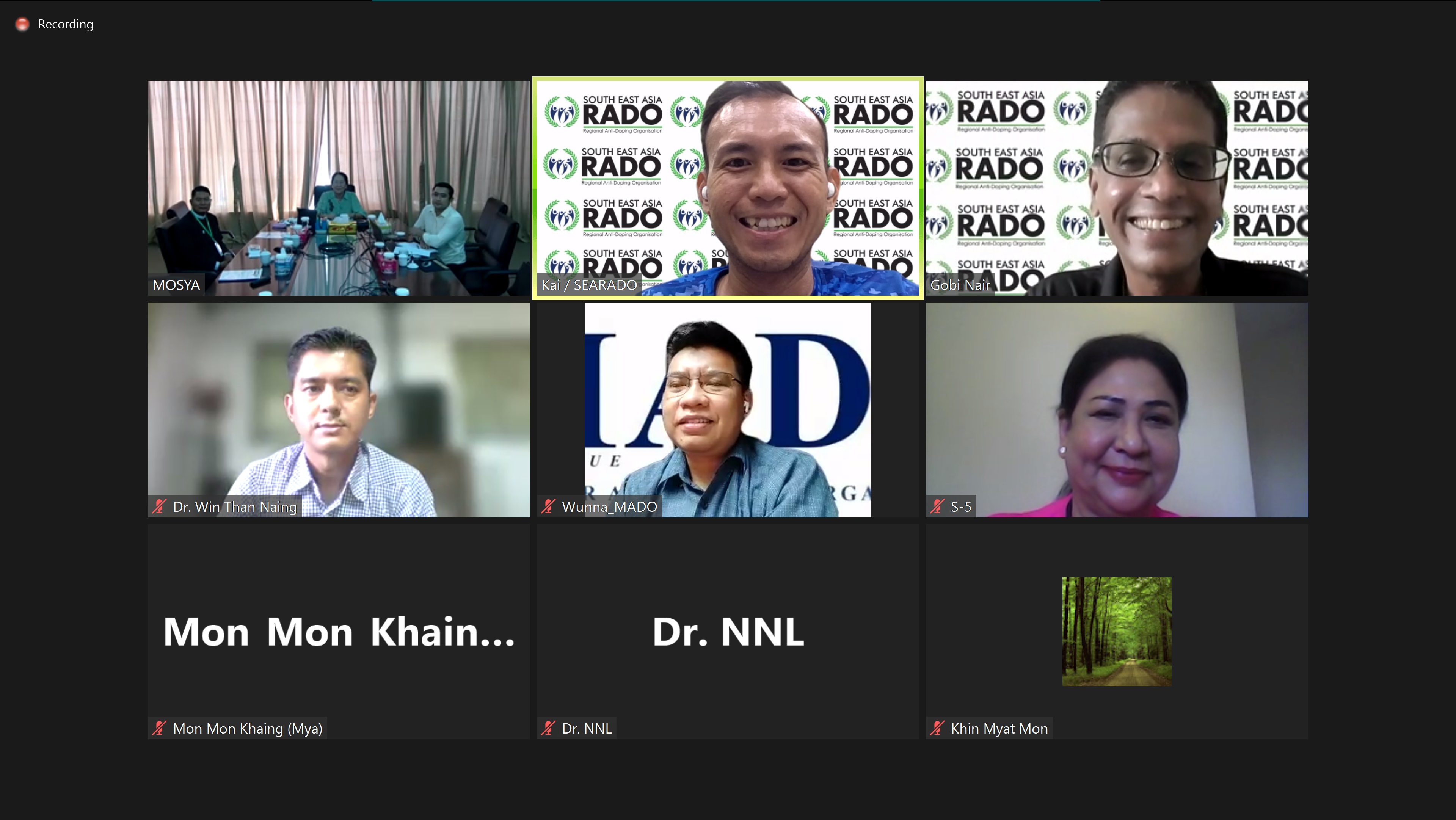 Today, an online meeting was held between SEARADO and the Myanmar Anti-Doping Organization (MADO).
The MADO team who have come on board this year has within a short period addressed various key areas and will be embarking on a Project Plan with the SEARADO. SEARADO is looking forward to this collaborative initiative.